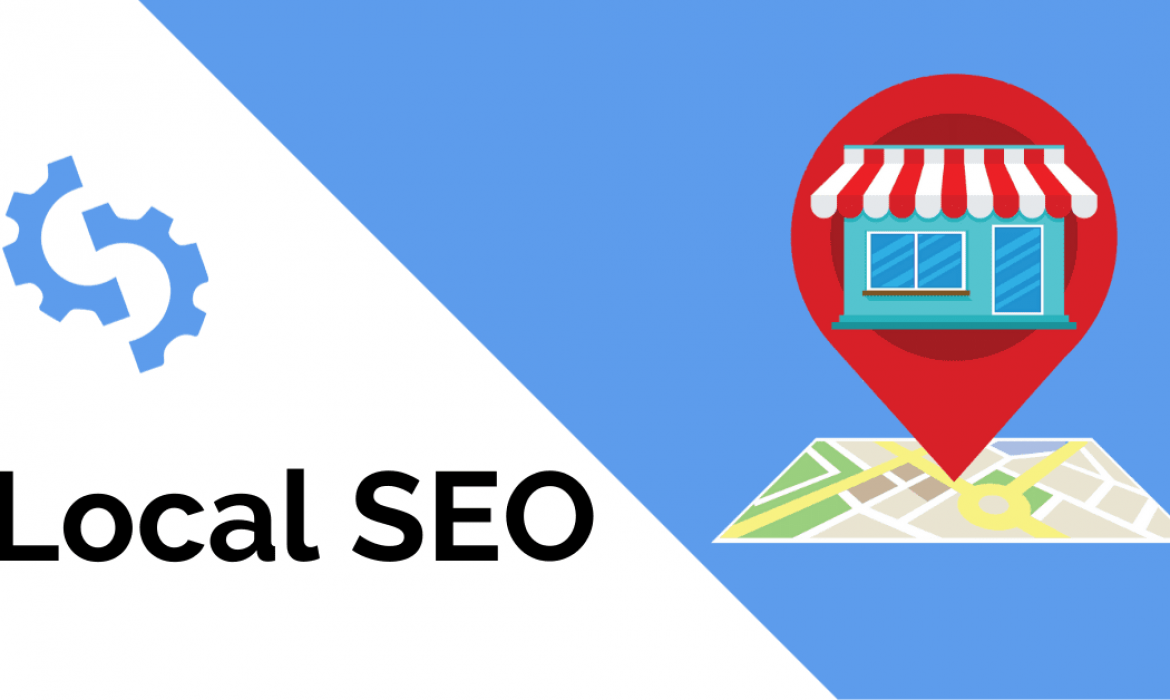 Local SEO And GMB (Google My Business)
Those who are into an online business must have complete knowledge of local SEO because without it they cannot rank well in search engines. You have to go through several challenges while doing online marketing that is different from non-geo-brand marketing. If you are doing business in Pakistan and want online exposure, you will need marketing through the Best Local SEO company in Pakistan that understands the local market and your target audience. Though you can find unlimited companies offering an average SEO, there is a huge difference between a Local SEO campaign and an average SEO, the local type goes through fast changes.
Several experts also explain this with figures by differentiating different ranking factors that are necessary for a local SEO campaign. In local campaigns, you need to focus on on-page SEO, and links, especially the link types are very different from average campaign links. Only the best local SEO company in Pakistan can get you the desired outcome because it involves specific techniques. By following the local SEO campaign tips, you can promote your brand easily.
What Is the First Thing You Need to Focus on in Local SEO?
Some people start running after links, but you must avoid it as, first, of all you need to focus on your website especially when it is about ranking in the local market. The local SEO Company can completely guide you in this regard. According to experts, instead of focusing more on link building, first, you need to emphasize listings like my business signals, local reviews, and local NAP citations.
What to Know About Google My Business?
Those who want to excel locally must make Google MY Business page and you can have lots of detail on it on various websites. After setting up your page, you must title it with an attractive description with proper formatting, including the links. You select the right category for your brand. You should also upload as many images as you can. Your local contact number is very important, so add it to your listings. Your business address must be permanent & have the same address in local directories and on your website. When you list the local SEO, insert high-quality profile image along with the cover photo. Whatever business you own, your brand must earn real customer reviews instead of fake reviews posted by your workers. People will trust you and will believe in your brand if they find it genuine with a real address, real phone number, and real reviews.
About NAP, (Name, Address, Phone Number)
The best Local SEO Company in Pakistan knows all-important factors to get you prominent in local listings. Your business shows consistency, including the complete NAP on every page of the website. Likewise, the NAP details must be similar in all places, including your own page. You must also use the Schema.org markup on the NAP to help search engines understand all the details of your Local business. You can motivate your customers to leave a review of your company by offering a discount to them. You can also make a special page for your website that helps your customers to review your product. It is useful to be connected to your clients and help them understand the technicalities, especially those who don't know the technical details. If you do not know anything about review tips, hire the best local SEO services that include thorough strategies for reviews.
Facts about Local On-Page SEO
Other than the new SEO strategies, some old techniques still work, especially for on-page SEO. Your on-page content should be very informative and of high quality, because it will help you rank well in the local listings. The local SEO Company emphasizes certain factors regarding the local on-page SEO, like:
Keyword Research
Website Analysis
Landing Page Optimization
Content Optimization
Metas Writing and optimization
Tags optimization
Blog posting
Technical Fixing
Redirections
Local Traffic Analysis
Site Map
Competitor analysis
Your landing page title tag must include your business-related keyword and city or region name.
Your landing page H1 tag must also have your business-related keyword and city or region name.
Also, add your brand-related keyword, your region, or your city name to the landing page URL.
You need to insert the brand-related keyword, your region, or your city name in the landing page content.
You must also try to insert the brand-related keyword, your region, or your city name in the landing page picture ALT attributes.
You should also insert the Google map with the business marker into your websites-landing page.
Apart from all the above-mentioned factors, your website must be mobile-friendly, and the best local SEO services in Pakistan also include tips on making a mobile-friendly website.
Local SEO Link Building
The importance of local SEO link building is now new to experienced business owners, but those who are new to online business can hire SEO services in Pakistan if they want to excel locally. For local marketing, you do not need to link to high authority websites though they are important too. If you look at the standard SEO campaigns, you will understand the difference, as if the local SEO depends so much on links from the local websites related to your brand. Your focus should be linked to the websites, which are selling similar brands like yours.
Local Citation Building
The citation is also very important as that is an online reference to your brand name, contact number, and address. The local directories play a great role in the link as well as the citation building. If the NAP is consistent with re-referencing, you will not even have to link the citation. Many SEO experts use Bright Local, a tool that helps find the existing citations of your business NAP and make them consistent through updates. The Local SEO citation building experts can do this on behalf of you. Your SEO specialist will also use this tool to track the citations of your competitors and will insert your citations in the same places.
Important Strategies for Local Link Building
There are certain strategies for local SEO link building that you can adapt to get prominent in the local market and can attract local customers.
Backlink Analysis
Competitor Backlinks
Niche Outreach
Guest Blogging
Niche Edits
Local Citation Building
Article Posting – Optimization
Micro Websites
Infographic Design and Submission
Map Submissions
Reviews on GMB
GMB tier 2 linking
Disavow toxic links
All the above-mentioned link-building strategies suggested and practised by the best Local SEO Company in Pakistan can help you make a mark in your local industry.
CTR from SERPs
This is another way to rank because it is strong and helps measure Google's core quality score related to AdWords. The metric helps find how the searchers behave and what their experience is. Many online marketing experts believe that you can get lots of traffic to your website through CTR, but it should be consistently high to keep up a high ranking. Avoid the research bounces because it conveys a negative message to Google. There are different strategies suggested by local SEO link-building experts to increase the SERP CTR as given below:
You must have reviews on your Schema.org markup setup, but should be relevant.
The title tag of your website must be relevant and easy to read.
You must have a Meta description related to your business that people search for because Google will instantly identify you from this.
You can scale the CTR through various test titles given on Facebook, Twitter, Google plus, or Reddit, and other social websites. The findings will help you follow the right SERP snippet. You can further research this topic by exploring various websites.
By following all these local SEO techniques, you can rank high on Google and can gain a top place in the local market. However, online marketing needs a lot of time and focus as well. However, it is hard for you as a brand owner to do everything on your own, so getting the local SEO services would make you free from stress. You can invest your time more in improving your brand rather than wasting your time on online marketing. An added time will also help you create more ideas in the form of your product line. If you live in Pakistan and are struggling to grow in your industry,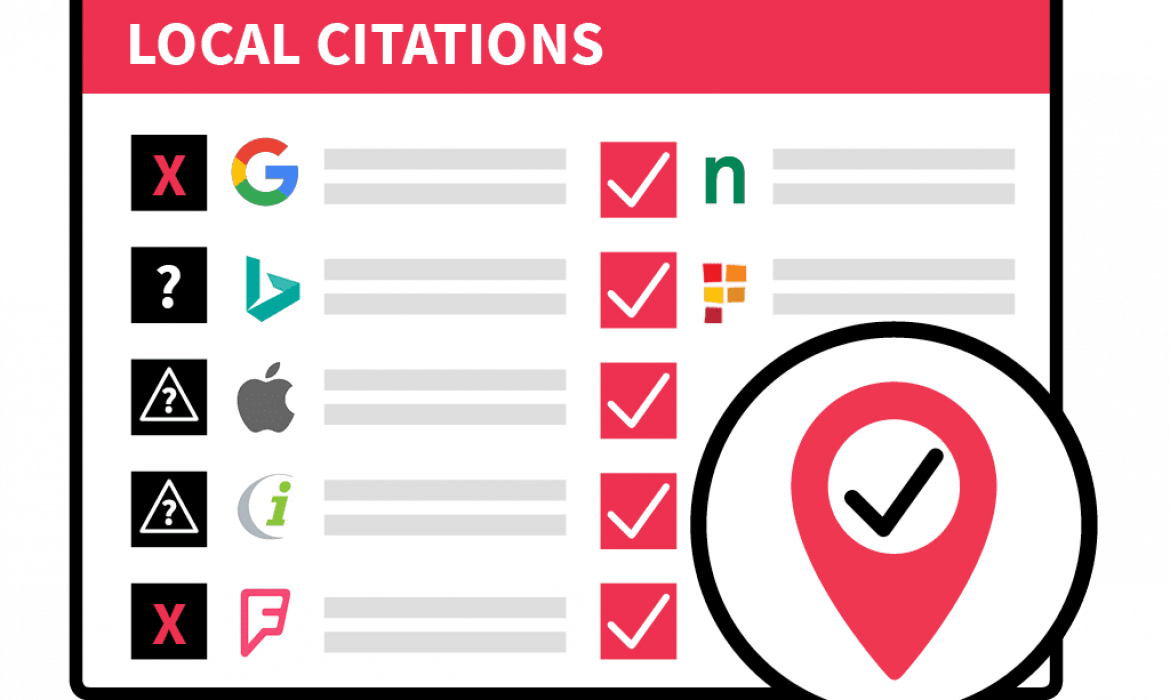 Local Citations
The Local Citations show the existence of your company or business address as it is mentioned in other places and websites which are found on the Internet it is more beneficial when you are doing local SEO. The Business Directory Listing one of the important parts of your business when it comes to Local SEO and, this could be in different forms like Company name & phone number, Only Company Name, and it may be Company name address & phone number with the website link and maybe without a link.
Most of the time, we see citations that are not well structured as they consist of the part of your NAP – maybe for you, it is your "company name, address, and phone number" or "company name and address with the phone number" and this might seem a better than an idea but, it is not as useful as a full citation which consists of your business's entire NAP. A complete and perfect Local citation will always bear the company or business name, address, and phone number along with some details.
Why Do Local Citations Matter?
When it comes to the Local Business Directory sites, the local citations become more important for the visibility of the business. Not only for the online presence point of view, is the local citation the one key factor for the business which has no websites. There are more benefits of citation than just this. If you have a business that deals at the local level, the Local citations and links can be very beneficial for this type of business, even when the business does not have its own website. A local citation can also make it easier for people to find your business with the help of improved rankings on local maps. There are some websites such as yelp, which can provide valuable referrals and traffic thus resulting in increasing your business.
How Important are Accurate Local Citations to Local Search Ranking?
Having accurate Local citations for a business in the Local Business Directory Listing one of the compulsory elements of good Local SEO as per many experts. It won't matter if a brand has 10 or 10,000 locations if the local listings are not accurate as it supposed to be or simply they need to be monitored and accurate ongoing for errors, in order to make sure that users are able to successfully contact and visit the business. Accurate local citations for business mean having the business directory with accurate detail regarding the name, address, and phone number or alike.
Different Local citations may have their own address which may look different from other directories as different Citation Buildings have different formats of inputting the detail which may turn "75 Main Street" looking into "75 Main St" or vice versa. Though this type of normalization is controlled by the directories, the valid details of the address need to be controlled by the business itself. This also means that the geocodes and address of each location (latitude and longitude) need to be verified to be accurate, so when listings are linked (but they work separately), the data should highly be accurate and the address is something that is recognized by all directories. A business with a website can gain more exposure in a Local Business Directory website with the help of citation by long-tail keywords.  In localized searches and map results your business will rank higher.
A Local Citation Building using outdated street addresses or highly inaccurate geocodes, both factors lead to poor results and user experience. In order to get the job done are buying a specific local citation service so they could build citations that are worth mentioning and can benefit your business way better.
Improve Your Local Ranking on Google
When a person looks for the business or places in local results, the result appears to people who search for particular businesses or places near their location. When you find out that your business is not appearing in that search when the customer looks for, then there are some tasks you will need to complete in order to make the result more in your favour. Starting with completely inputting your business data. Yes, this is perhaps something that you may have already thought of. In Google my business, you should enter all of your business details as you do in Business Directory Listing. The difference is, when a consumer searches directly in Google by typing about what they want, Google shows them directly what is exactly or close to their search criteria. Another important thing is an accurate location from the local citation.
Reviews are very helpful in getting a better ranking because. When your customers post a review about your business, do not forget to respond about this. This will show how much you care about the customers and what is the value to them for you. Solid positive reviews are very helpful in the visibility of your business as well as will increase the likelihood that a potential customer will like to visit your business. Another most obvious thing is adding photos. What else would be the best way to show the services and goods you deal with in your Local Business Directory? While creating the listing, don't forget to add the photos which perfectly show your business and services.
Improve Your Ranking with citation
If you are wondering how Google determines to rank, the local results are basically about distance, relevance, and prominence. These are the factors that are combined and help users to find the best match for their search. It's not just about spending huge bucks in the name of "IMPROVING the RANKING" as whatever happens these are the factors that determine the ranking of the business on Google. One should concentrate on them.
Citation Consistency
If you are struggling a lot with your business's Citation Building consistency then this is something for you. As we mentioned earlier, accurate information in the business citation is the backbone of citation success.
The most important part of the local citation is the Name, Address, and Phone numbers aka NAP. Keep in mind that when there is any contradiction in the data they carry and the actual NAP of your business, it is easy to conclude that your local citation is not doing what it is meant to do. Consistency is very important for the citation and if the citation is being made without taking care of this factor then the consistency will not be continued, resulting in being a threat to your local ranking. Always be careful when you have to use a tracking or toll-free number on your website or when you are creating a bunch of Local Business Directory Listing. This is why an expert's help in a citation is required in order to create a consistent citation for better ranking.
Which is More Important, Quality, or Quantity of Citations?
When it comes to quality, we originally refer to the type of sites on which citations are built on. The most favourable and quality site means the sites which are more related to the business and have high domain authority. When the Local Business Directory Listing is built on such a website, you can expect to have a good ranking and better exposure in Google business searches. However, one should not forget about the quantity as well. In many scenarios, such as in competitive markets such as lawyers and dentists, the business will need to have enough business citations that should have been made in order to compete with other businesses. It would be better to say that there should be a sensible balance between quality and quantity but still having a high-quality citation on high authority websites is most important according to the huge number of Local SEO experts.
Local Citation Building Rated Popular Link Building Tactic For Local SEO Ranking
It doesn't matter if it's about local SEO and Organic, the links are highly important when it comes to search engine marketing. This is why high authenticate SEO backlinks are always in demand and this trend hasn't changed. There are various ways of creating such links and for most of the local SEO experts, the usage of citation building or directory listings is one of the best and most favourable link-building methods for them.
Accurate citations are not just crucial to local search ranking but getting listed on top industry or local directories will also help you get better business as well and more importantly it is an asset for your business and for the citation manager as well. This is why the Local Citation Building for local businesses is very important not only for better exposure but to build a valid and authentic profile in competitive marketing. In a survey among the local SEO experts, it wasn't surprising to find that 76% of SEOs use Citations / Business Directory Listing to build links. 58% of SEOs use Content Marketing to build links, 24% of SEOs use Press Releases to build links and 21% of SEOs use Guest Posts to build links. Now you will understand why it is important to citation building for the business.
How Do Local Citations Correlate With Local Search Rankings?
If you are wondering how Citation Building is related to the ranking in Google then here is a simple explanation for you. Local citation works this by creating the relevant and regular NAP information (name, address, phone number) across hundred of citation sources which are the relevant websites where usually these business listings are placed. If the citation is being created on more relevant websites and they are consistent and localized there are definite chances of improved ranking for your services and products and you are more likely to get more business as your business will have better exposure due to the local citation building. In general, the citation is actually another source of reliable and authentic links, which Google and Bing when your business NAP is consistent across the web.
Types of Citations for SEO
As you are familiar with the Local Business Directory Listing or the citation building here is another interesting thing about the citation building which is, that not every citation is created in the same way. There are two ways of creating citations.
Structured
This is the most common type of citation which can be found on yelp and superpages.com which are considered structured of local citations. This usually has the business name and address and phone number incorrectly format.
Unstructured Citations
These are the most valuable local citations for your business which can be found on blogs, newspapers, or on business websites or job websites, etc. They can be just the name and part of the address such as the phone number or even just the address.
Co-Occurrence of Keywords
Co-occurrence is generally described as the frequency and propinquity of keywords that appear on a website as well as the relationship between those keywords. This can usually happen when Business Directory Listing is being made and there is the option of adding the description. A good local citation expert will add the description which also includes the business keywords as well and creates the listing. This is very helpful not only to gain better exposure but doing it with much authentic listing or local citation will create a bonding between your brand and the keyword and you can expect to have a much better business than one can imagine.
A New Business, How Many Local Citations Do You Need to Build in The First 1-2 Months?
One of the serious considerations when the citation is being started. How much the Local Citation Building is important when it is for the new business? There is not exactly an exact answer from the experts but a huge number of citation experts state that there should be at least 30 local citations within the first 2 months of the business. Why? It's simple, all because of getting better exposure in Google business and a new business can attempt all of the Local Business Directory websites and it doesn't matter if the type of the industry is related to them or not. But one should also have in mind that it should also be noticed if Google ever sees them or not. It is called indexing.
Those citations shouldn't only be in large numbers as well but they should also be indexed as well by Google. According to some experts, it is ok to force crawling the URLs to ensure they get indexed.
Our Local Citation Building Process
Local Citation Building Process we followed to make sure information are 100% correct with Google my business for GMB ranking and local NAP consistency,
1 – Citation Audit
First, we plan a citations audit to find existing local citations, create a list of them, verify them if they have any incorrect information, we notify the client and get permission to make it correct.
2 – Find Local Citations
After the citations audit, we plan to find more niche relevant local citations according to the targeted location, we will make sure that new citations are of high quality, according to the niche, according to the business relevancy, and have the same city as a business providing services.
3 – Citation Building
After research, our expert team will start creating local citations and will make sure all provided information all correct, our experts keep records for credentials and approval status tracking.
4 – Citation Indexing
When the creation process ended, our experts put them on the Google search engine for indexing, after indexing google crawlers can find your business in different local citation websites and present it to your searching customers.
5 – Final Report
After the research and creation process, we will create a detailed report with login credentials and approval status and send you the final report. We are offering lifetime revision and support if you decide to change the business name or phone or address in the future you can ping us to update existing citations, and we would serve you again without any cost.