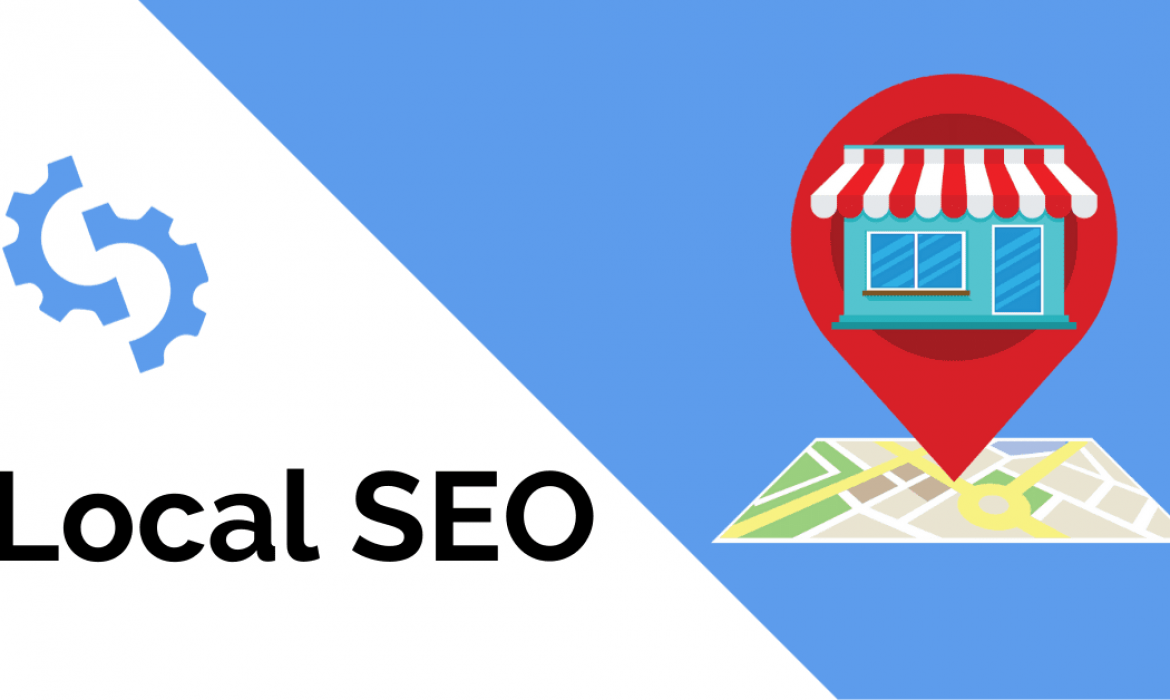 Local SEO And GMB (Google My Business)
Those who are into an online business must have complete knowledge of local SEO because without it they cannot rank well in search engines. You have to go through several challenges while doing online marketing that is different from non-geo-brand marketing. If you are doing business in Pakistan and want online exposure, you will need marketing through the Best Local SEO company in Pakistan that understands the local market and your target audience. Though you can find unlimited companies offering an average SEO, there is a huge difference between a Local SEO campaign and an average SEO, the local type goes through fast changes.
Several experts also explain this with figures by differentiating different ranking factors that are necessary for a local SEO campaign. In local campaigns, you need to focus on on-page SEO, and links, especially the link types are very different from average campaign links. Only the best local SEO company in Pakistan can get you the desired outcome because it involves specific techniques. By following the local SEO campaign tips, you can promote your brand easily.
What Is the First Thing You Need to Focus on in Local SEO?
Some people start running after links, but you must avoid it as, first, of all you need to focus on your website especially when it is about ranking in the local market. The local SEO Company can completely guide you in this regard. According to experts, instead of focusing more on link building, first, you need to emphasize listings like my business signals, local reviews, and local NAP citations.
What to Know About Google My Business?
Those who want to excel locally must make Google MY Business page and you can have lots of detail on it on various websites. After setting up your page, you must title it with an attractive description with proper formatting, including the links. You select the right category for your brand. You should also upload as many images as you can. Your local contact number is very important, so add it to your listings. Your business address must be permanent & have the same address in local directories and on your website. When you list the local SEO, insert high-quality profile image along with the cover photo. Whatever business you own, your brand must earn real customer reviews instead of fake reviews posted by your workers. People will trust you and will believe in your brand if they find it genuine with a real address, real phone number, and real reviews.
About NAP, (Name, Address, Phone Number)
The best Local SEO Company in Pakistan knows all-important factors to get you prominent in local listings. Your business shows consistency, including the complete NAP on every page of the website. Likewise, the NAP details must be similar in all places, including your own page. You must also use the Schema.org markup on the NAP to help search engines understand all the details of your Local business. You can motivate your customers to leave a review of your company by offering a discount to them. You can also make a special page for your website that helps your customers to review your product. It is useful to be connected to your clients and help them understand the technicalities, especially those who don't know the technical details. If you do not know anything about review tips, hire the best local SEO services that include thorough strategies for reviews.
Facts about Local On-Page SEO
Other than the new SEO strategies, some old techniques still work, especially for on-page SEO. Your on-page content should be very informative and of high quality, because it will help you rank well in the local listings. The local SEO Company emphasizes certain factors regarding the local on-page SEO, like:
Keyword Research
Website Analysis
Landing Page Optimization
Content Optimization
Metas Writing and optimization
Tags optimization
Blog posting
Technical Fixing
Redirections
Local Traffic Analysis
Site Map
Competitor analysis
Your landing page title tag must include your business-related keyword and city or region name.
Your landing page H1 tag must also have your business-related keyword and city or region name.
Also, add your brand-related keyword, your region, or your city name to the landing page URL.
You need to insert the brand-related keyword, your region, or your city name in the landing page content.
You must also try to insert the brand-related keyword, your region, or your city name in the landing page picture ALT attributes.
You should also insert the Google map with the business marker into your websites-landing page.
Apart from all the above-mentioned factors, your website must be mobile-friendly, and the best local SEO services in Pakistan also include tips on making a mobile-friendly website.
Local SEO Link Building
The importance of local SEO link building is now new to experienced business owners, but those who are new to online business can hire SEO services in Pakistan if they want to excel locally. For local marketing, you do not need to link to high authority websites though they are important too. If you look at the standard SEO campaigns, you will understand the difference, as if the local SEO depends so much on links from the local websites related to your brand. Your focus should be linked to the websites, which are selling similar brands like yours.
Local Citation Building
The citation is also very important as that is an online reference to your brand name, contact number, and address. The local directories play a great role in the link as well as the citation building. If the NAP is consistent with re-referencing, you will not even have to link the citation. Many SEO experts use Bright Local, a tool that helps find the existing citations of your business NAP and make them consistent through updates. The Local SEO citation building experts can do this on behalf of you. Your SEO specialist will also use this tool to track the citations of your competitors and will insert your citations in the same places.
Important Strategies for Local Link Building
There are certain strategies for local SEO link building that you can adapt to get prominent in the local market and can attract local customers.
Backlink Analysis
Competitor Backlinks
Niche Outreach
Guest Blogging
Niche Edits
Local Citation Building
Article Posting – Optimization
Micro Websites
Infographic Design and Submission
Map Submissions
Reviews on GMB
GMB tier 2 linking
Disavow toxic links
All the above-mentioned link-building strategies suggested and practised by the best Local SEO Company in Pakistan can help you make a mark in your local industry.
CTR from SERPs
This is another way to rank because it is strong and helps measure Google's core quality score related to AdWords. The metric helps find how the searchers behave and what their experience is. Many online marketing experts believe that you can get lots of traffic to your website through CTR, but it should be consistently high to keep up a high ranking. Avoid the research bounces because it conveys a negative message to Google. There are different strategies suggested by local SEO link-building experts to increase the SERP CTR as given below:
You must have reviews on your Schema.org markup setup, but should be relevant.
The title tag of your website must be relevant and easy to read.
You must have a Meta description related to your business that people search for because Google will instantly identify you from this.
You can scale the CTR through various test titles given on Facebook, Twitter, Google plus, or Reddit, and other social websites. The findings will help you follow the right SERP snippet. You can further research this topic by exploring various websites.
By following all these local SEO techniques, you can rank high on Google and can gain a top place in the local market. However, online marketing needs a lot of time and focus as well. However, it is hard for you as a brand owner to do everything on your own, so getting the local SEO services would make you free from stress. You can invest your time more in improving your brand rather than wasting your time on online marketing. An added time will also help you create more ideas in the form of your product line. If you live in Pakistan and are struggling to grow in your industry,